Welcome to a new year...need to create a new financial year? Here's how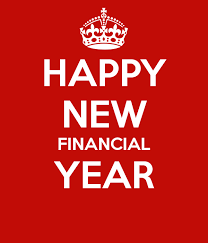 A financial year is a period used for calculating annual financial statements. Open a new financial year to start recording financial transactions for that year. By default, your opening balance for the new financial year will be the balance as of December 31 of the previous financial year.
You don't need to close the previous financial year or process old entries before you start to work in the new financial year. If necessary, you can also edit or delete a financial year.

Go to

and click

.

Enter a

Financial year

and select the

Frequency

from the drop-down list. You can select to change the duration of the financial year. If you do this, enter the number of periods you want to use. The end date of your financial year changes automatically.




Specify the first entry numbers for the new financial year.




When all your settings are correct, click

.



Related Articles

Latest Releases from Exact

You want to start the new decade successfully. With Exact you're ready, as the software is smarter than ever. This leaves you time to make the best decisions; based on up-to-date numbers. For information regarding new features in Wholesale & ...